Write, speak, sing, teach
---
---
"When life does not find a singer to sing her heart she produces a philosopher to speak her mind." ~ Kahlil Gibran
I speak, write, teach, and sing about a wide range of spiritual and philosophical things.
I write a column for Unity Magazine. I publish a blog called Thinking Through where all my published writing is gathered. I lead guided meditations online on the Insight Timer Meditation app. I have a YouTube channel called Peter Bolland TV where I post videos of some of my talks and songs and more. And I lecture all over town in a wide variety of venues. All of my work is about one thing: shaping the insights of the world's wisdom traditions into tools we can use to enrich our lives. And all that when that when I'm not at Southwestern College in Chula Vista being a philosophy and humanities professor and department chair.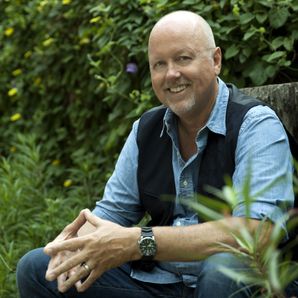 I also sing, play guitar, write songs, make albums, and perform regularly throughout the San Diego area.
---
I've been playing music and writing songs my whole life. My first solo album was called Frame, released in 2002. It earned a Best Americana Album nomination at the San Diego Music Awards. Then I had a band called The Coyote Problem from 2002-2010. We won the Best Americana Album prize for both of our albums, Wire in 2005 and California in 2007 at the San Diego Music Awards. Quit while you're ahead, right? I fired myself from my own band so I could focus on all of my other projects, including my solo work. The result? My album Two Pines, available now.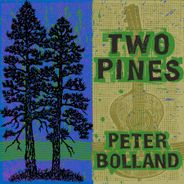 ---
I am also a session musician playing a wide variety of instruments on other people's albums, things like acoustic and electric guitar, lap steel guitar, Dobro, mandolin, banjo, and harmonica.
---
But these day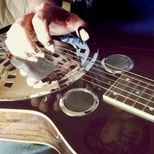 s I spend most of my off-campus time speaking and leading workshops at a wide variety of venues, (The Chopra Center, The San Diego Vedanta Monastery, San Diego Oasis, The Osher Life Long Learning Institute, Vision: A Center for Spiritual Living, First Unitarian Universalist Church of San Diego, and many more) about all of the things I've learned through the years about the world's wisdom traditions. If you'd like to come experience one of my many multimedia lecture presentations or long-form classes about the life-changing transformational wisdom of world mythology, comparative religion, and practical philosophy, visit the Calendar page for a complete schedule of upcoming events.
---
     The Bolland Eightfold Path
1. Join the Mailing List.
2. Check the Calendar page for coming attractions.
3. Listen on the Audio page.
4. Shop on the Store page.
5. Meditate with me right now for free on the Insight Timer Meditation app.
6. Follow the link to my Blog "Thinking Through."
7. Click the YouTube icon and subscribe to Peter Bolland TV.
8. And come back anytime you like. We'll be here.